Motobiketour Adventure in Atlas and Sahara Desert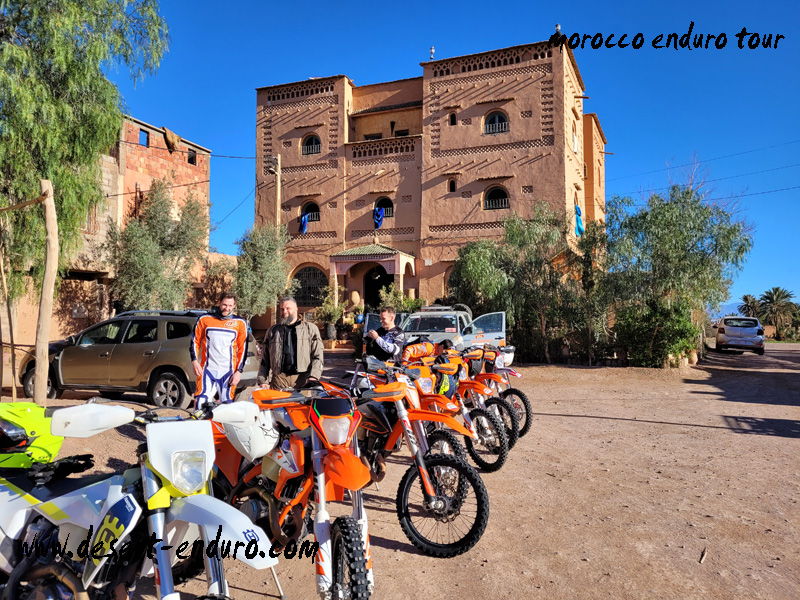 2023 NEW Tour in March and November – The "Morocco Raid – Adventure" – In Europe is maybe still winter, but in Morocco is it nice warm, perfect for Enduro riding, get your dirtbike tours and accomandation for a week of fun is still waiting. On the KTM Fuel Injection 4 stroke bikes – lightweight and powerfull. equipped with mousse and big fuel tank, 6 Days of Ridng incl. the big duens of the amazing Erg Chebbi.
Offroad on an Enduro bike across morocco. From Marrakech through the 2450m high mountain passes of the High Atlas Mountains, along the 'Street of Kasbahs', the famous 'Dades Valley', rallytracks from the legendary Dakar Rallye and into the over 200m high sand dunes of the 'Erg Chebbi' – professional Enduro Sandtraining and dunetraining inclusive! Good Hotels (most with pool) and delicious food. With professional Enduro tourguides, perfectly organized, as a guided desert enduro tour! On one of our top serviced KTM rental Endurobikes. We offer this Endurotour as a 7 Day endurotour shorttrip (all incl. also rental Endurobike)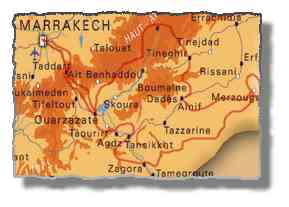 Enduro Marokko Tourmap
Our morocco desert enduro trip is very well organized, the way that you can take part with your serial Enduro bike or rental enduro bike. We like to help you for the preparation with the needed informations. We start in Marrakech, the legendary kingcity out of "Arabian Nights", adventurous mountainpists, Caliph, Castles, Kasbahs, endless savanna, desert and oases you will discover at this unique tour.